The Petersen Family
IMAX Little Opry Theater • 3562 Shepherd of the Hills Expressway • Branson, MO 65616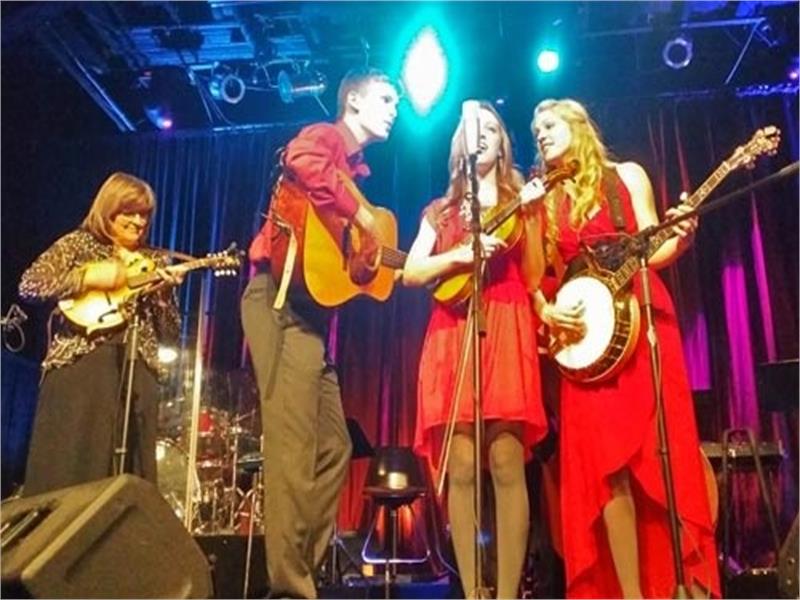 Buy Tickets
No reviews
Questions? Need Help?
1-800-808-8045
Open Everyday
9am-6pm (Central Time)
Local Award-Winning Bluegrass Band!
"We are so honored to receive the positive feedback from our fans on TripAdvisor," said Ellen Petersen, director of marketing and band banjo player. "Bluegrass is all about authentic music, strong vocals and family values. I think many people enjoy our show because our music reminds them of their roots."
Though many of their fans grew up listening to bluegrass music, The Petersens, one of the younger performing groups in Branson, have succeeded in introducing the genre to a new generation of fans.
"We have a lot of fun putting our own Americana flare on our music so that it appeals to audiences from all walks of life," said Petersen. "Many people come to our show thinking they're not bluegrass fans, but they end up changing their minds by the end of the show. It's a great honor to be a part of making someone a new fan of this music that we love."
Ticket options will be available after selecting your date & time.
Customer Reviews
There are no reviews yet, be the first!
Other Products of Interest