Phil Dalton Theater of Illusion
Nashville Roadhouse Theater • 3750 West 76 Country Blvd. • Branson, MO 65616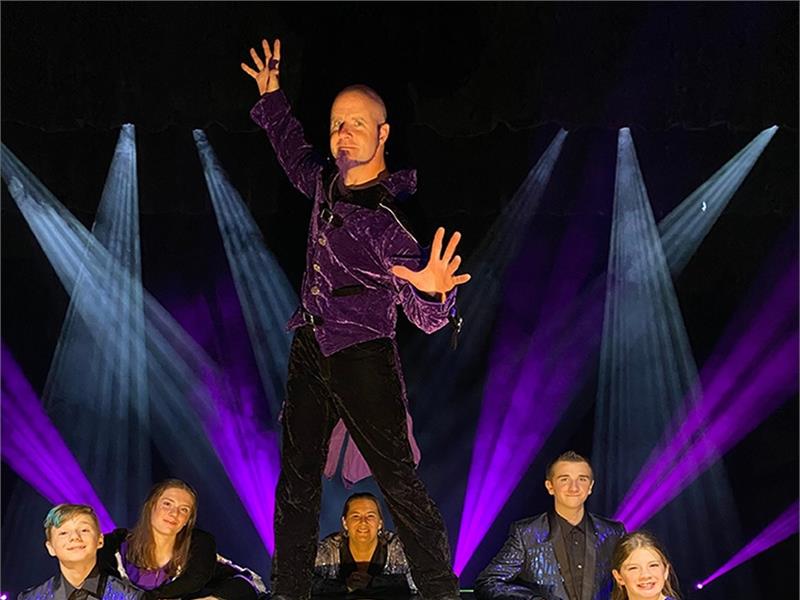 Buy Tickets
No reviews
Questions? Need Help?
1-800-808-8045
Open Everyday
9am-6pm (Central Time)
Illusion like you've never seen before!
Get ready for the most magical show in Branson! People appear and disappear… someone is sawn in half… Phil attempts multiple death-defying escapes… and SO MUCH MORE! All seven members of the Dalton family will amaze you with a grand spectacle of magic and illusion. This is one show you'll not soon forget!
Get ready for incredible magic from the Dalton family! Led by master illusionist Phil Dalton, this family will amaze you. Phil divides himself in half (while still standing up!), a person floats in the air, and Phil attempts several dramatic escapes! It's one surprise after another as people appear and disappear. You'll laugh… you'll gasp… and so much more! Bring your family for an experience that you'll not soon forget!
Ticket options will be available after selecting your date & time.
Customer Reviews
There are no reviews yet, be the first!
Other Products of Interest