Larry's Country Diner
Clay Cooper Theatre • 3216 W. 76 Country Blvd. • Branson, MO 65616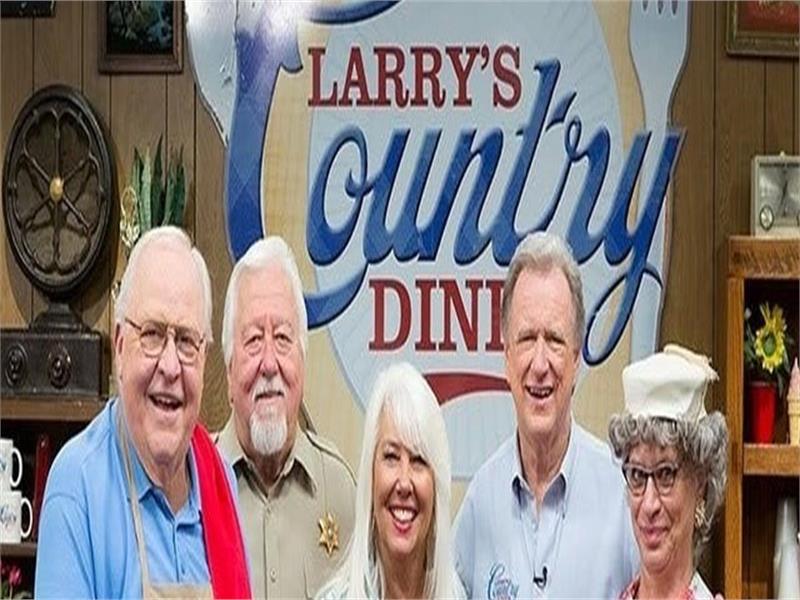 Buy Tickets
No reviews
Questions? Need Help?
1-800-808-8045
Open Everyday
9am-6pm (Central Time)
Enjoy this Homey Diner-Set Variety Show!
Whether you've followed the incredibly popular RFD-TV show or not - 1.6 million monthly viewers certainly love it - this homey diner-set variety show will feature an amazing line-up of guest stars during its 2022 schedule. In addition to visiting artists, audiences will enjoy the ongoing cast of crazy characters from the television show, including waitress Renae, Sheriff Keith Bilbrey, and gossip lovin' church-lady, Nadine, everyone's favorite small town busybody! And some folks might even get lucky and grab a seat to enjoy the eats right in the diner! The Branson performance is completely live and spontaneous; there's no script! You'll be experiencing everything as it happens, and they don't stop the show for anything, making every minute that much more entertaining!
Ticket options will be available after selecting your date & time.
Customer Reviews
There are no reviews yet, be the first!
Other Products of Interest