50 Years of Kenny Rogers
God & Country Theater • 1840 West 76 Country Blvd. • Branson, MO 65616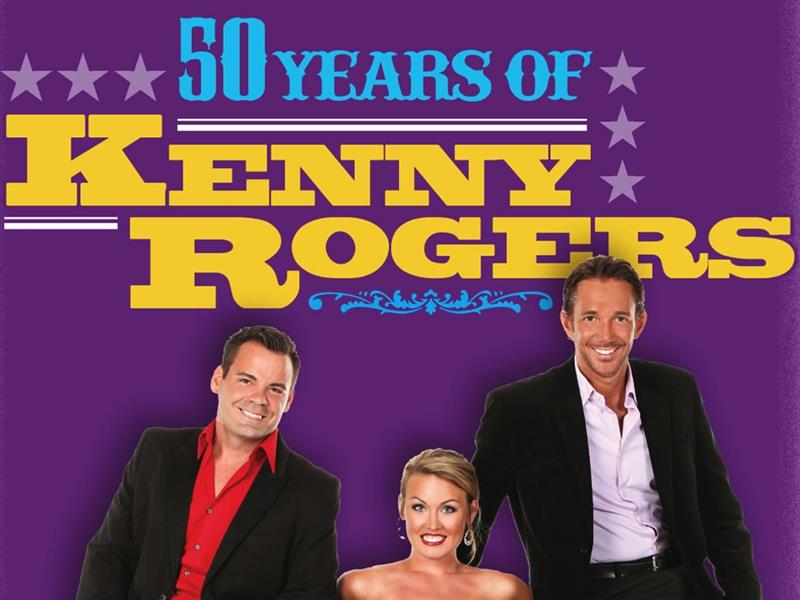 Buy Tickets
No reviews
Questions? Need Help?
1-800-808-8045
Open Everyday
9am-6pm (Central Time)
A Delightful Dose of the Country Superstar's Massive Music Catalog!
Featuring familiar faces who've graced the stage in some of Branson's best shows, Rogers' hits are performed to pure perfection! The incredible duo, Brother South, also known as Shane Vorhaben and Dave Sanders, is joined by the beautiful and talented Heather Gentry -- they're supported by a group of wonderful musicians aptly titled The Band of Gamblers.
You'll love their presentation of Kenny Rogers hits like "Lucille," "She Believes In Me," "Lady", "Every Time Two Fools Collide," "Coward of the County," "The Gambler," and "Islands in the Stream." It's a morning show packed with the country/pop sound of one of the biggest names in music!
Ticket options will be available after selecting your date & time.
Customer Reviews
There are no reviews yet, be the first!
Other Products of Interest