Inspiration Tower
Shepherd of the Hills • 5586 West 76 Country Blvd. • Branson, MO 65616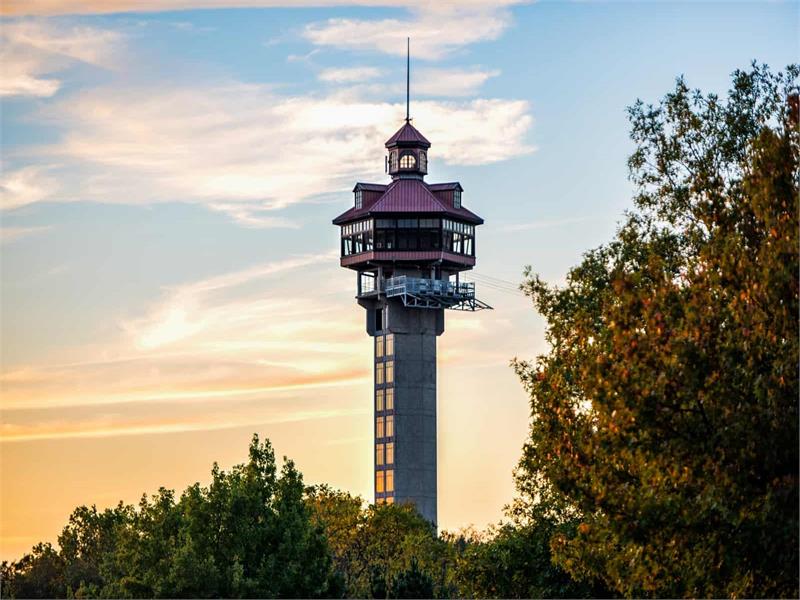 Buy Tickets
No reviews
Questions? Need Help?
1-800-808-8045
Open Everyday
9am-6pm (Central Time)
Experience Highest Point in Southwest Missouri!
Inspiration Tower is Branson's "landmark on the horizon" — a massive 230' tall structure located on Inspiration Point, which is the highest point in Southwest Missouri.
$1.5 million to build
92,000 pounds of structural steel
172 mph constant wind resistance
224 mph gust resistance
4,400 square feet of glass
3 million pound total weight
Take a glass elevator to the spacious, enclosed observation deck. The panoramic views are absolutely phenomenal in any season. On a clear day, you can see over 90 miles.
Anytime during your tour, you are welcome to enjoy the gift shop on the ground level. During November and December, Inspiration Tower is transformed into the Ozarks' largest sparkling Christmas tree for Shepherd's Christmas. The Tower is open year-round.
Select Your Ticket Options
Customer Reviews
There are no reviews yet, be the first!
Other Products of Interest